Public Health Collaboration UK
The UK PHC charity collates and presents the evidence base from randomised control trails demonstrating low carb diets are more effective for weight and diabetes control than low fat options.  Download their publicly available resources here.
The Western Australian Parliament Food Fix Report 2018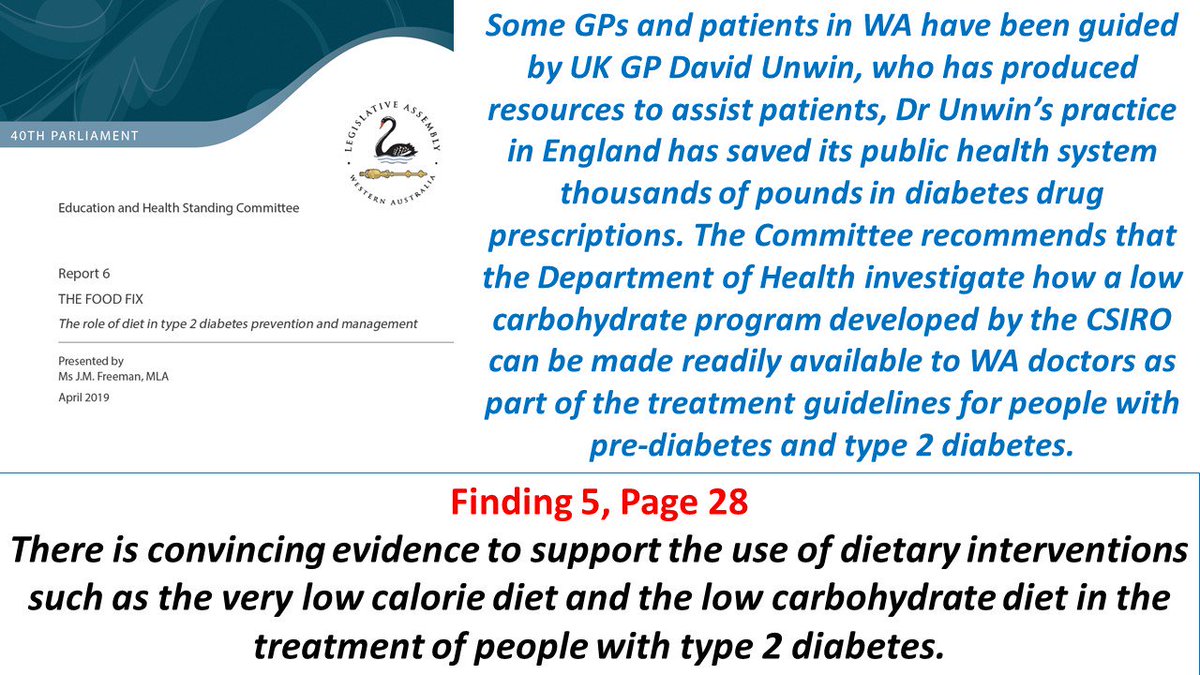 The landmark report by Western Australia's Education and Health Standing Committee calls for low-carbohydrate diets to be one of three options formally offered to patients diagnosed with type 2 diabetes, link to the report here. 
The report states that remission, not just management, should be the goal of type 2 diabetes interventions.
The other interventions recommended in the report were a very-low-calorie diet (800 calories or less per day) and gastric bypass surgery. The report pointed out that advocates of the two dietary interventions acknowledged the value of each other's approach and were in favour of people with type 2 diabetes using the diet that best suited them.
Significantly the committee report notes that the Australian Dietary Guidelines "should not be used for people with diabetes," as "they do not apply to people with a medical condition who need special dietary advice" due to the potential to raise blood sugar levels.
NHS Sugar Graphics, by Dr David Unwin
GP Dr. Unwin has been able to save the UK public health system tens of thousands annually in diabetes medications through the use of a low-carb diet for diabetes patients.
Dr Unwin has produced sugar graphics to help his patients understand how starchy foods, such as potatoes and rice, end up breaking down into sugar in the body effecting on blood sugar control.  His infographics are freely available to download via the Public Health Collaboration charity website, here.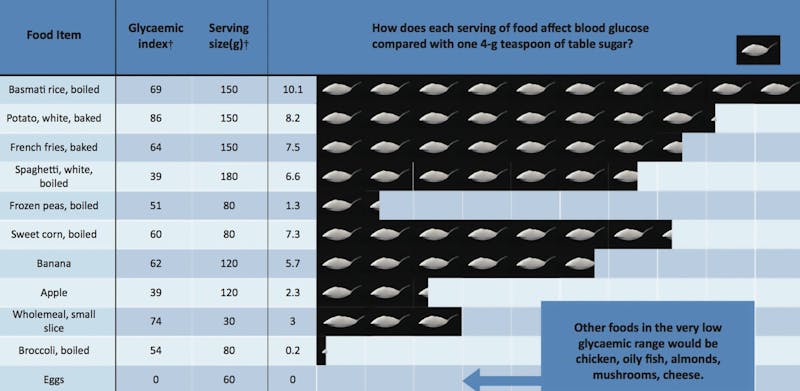 Leafie.org

Take the first steps to a low carb life by reducing the amount of sugar you eat every day with our free online course, Sugar Free Family, featuring Dr David Unwin, Dr Zoe Harcombe, Dr Trudi Deakin.
Diabetes.co.uk

The biggest diabetes community globally, providing resources, a forum and news, here.

Low Carb Down Under

Your go to for all Australian Low Carb events and resources, here.

Healthcare professionals
Dr Sanjeev Balakrishnan
Western Australia

GP and Leafie.org committee member Dr Sanjeev Balakrishnan supports his patients with diabetes with a low-carb diet.
Based at his Park View practice in Perth Sanjeev is a key advocate for low carb in the state: Dr. Sanjeev Balakrishnan.